Learn more about Cases by Kate and our Interchangeable Cases
From time to time, we receive questions about our cases, our company, our shipping times and more. So we've put together the following FAQs that we hope answer all of your questions! Don't see your question? No problem, feel free to use our contact form or simply email us at info@casesbykate.com!
WHO IS CASES BY KATE AND HOW DID YOU START YOUR COMPANY?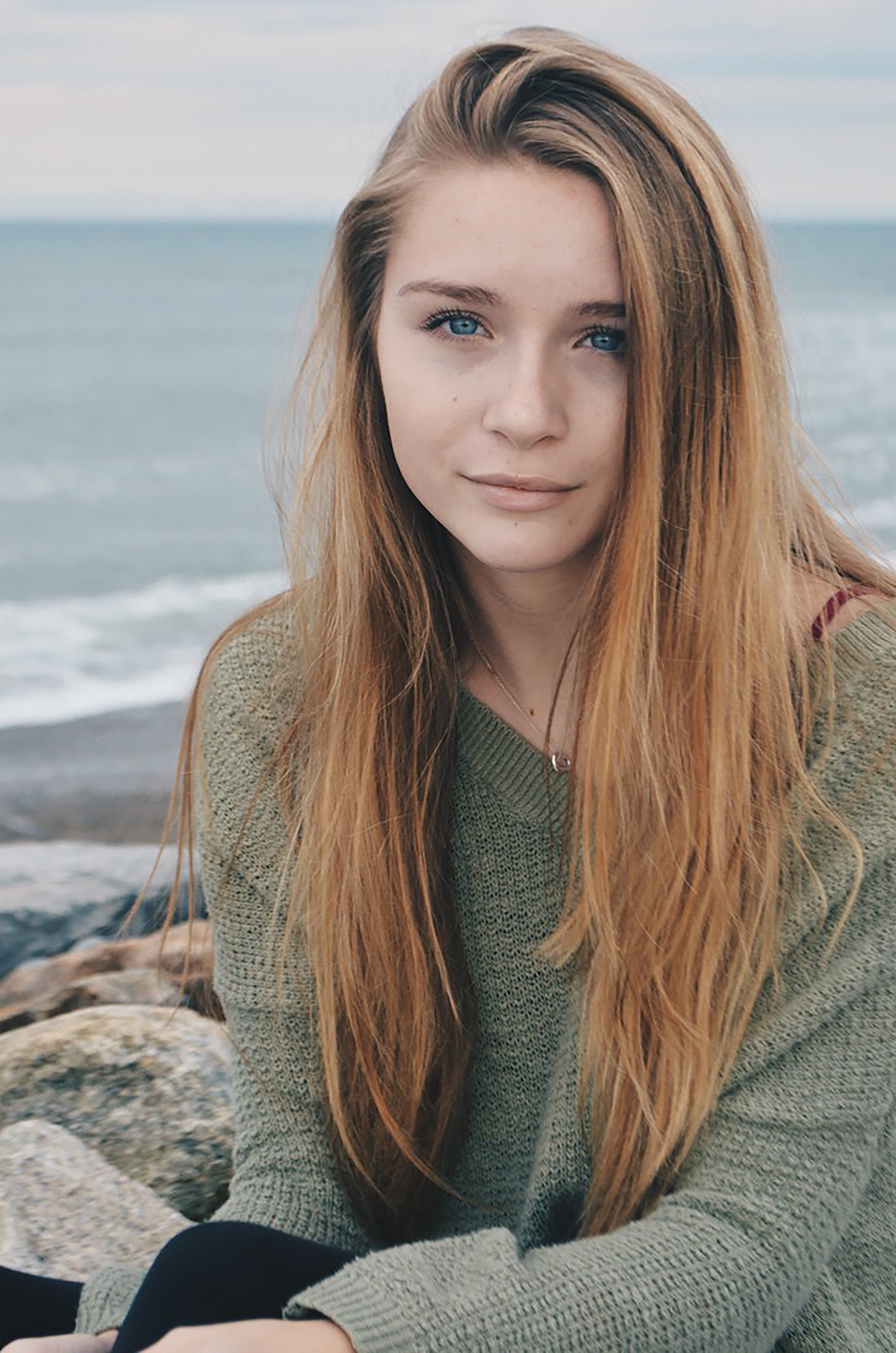 Cases By Kate was started in 2013 by myself, Kate, when I was 13. Together with my mom, who is a graphic designer, we were able to research the concept of interchangeable phone cases, develop prototypes and eventually put our cases on the market. I work with my mom on all of our designs and we're always adding new ones- be sure to let us know if you have ideas for new designs you would like to see!
In the three years since my company was founded, we have seen tremendous growth and are very proud of how much the company has grown and expanded. Our goal was and will always be to provide our customers very affordable and attractive cases with an assortment of unique and fun designs that are interchangeable. Extra templates are inexpensive ($5) and give you the chance to change your design whenever you want! Our designs are fun, trendy and customizable. We also love to make custom cases with your own photos (collages are popular) or art and/or quotes. In addition to phone cases, we now have apparel showcasing our designs so be sure to check that category out as well!

WHAT ARE INTERCHANGEABLE CASES AND HOW DO THEY WORK?

Cases by Kate are unique in that you can buy just one case but at the same time have multiple designs - or interchangeable templates/inserts - to switch out your case design whenever you want! When you purchase a Case by Kate, you will receive the clear backed case with one insert design of your choice. Simply find the design you like, then select your phone type. If you would like to purchase additional templates/designs, simply Continue Shopping, find the next design you want, and chose "Template Only." Then select your phone type from the drop down (this is especially important if you are a return customer) and add to cart. You can buy just one case and a template or one case and multiple templates- the possibilities are endless!

ARE YOUR CASES PROTECTIVE?
This is our No. 1 question! It's understandable too given the costly investment of purchasing smart phones. While our cases are not in the category of the high-end Otterbox ™ or LifeProof ™ names, we do feel they offer some level of protection. The soft rubber TPU plastic case feels sturdy and fully surrounds the outer edges of the phone and the clear back and template act as a protective barrier. We like to classify our cases as more of a "vanity style" case that is relatively sturdy for regular and careful use.
WHAT WILL MY CASE LOOK LIKE?
We've provided some photos below of our case sizes. Our complete list includes iPhone X, iPhone 7Plus/8Plus, iPhone 7/8, iPhone 6Plus/6sPlus, iPhone 6/6s, iPhone 5/5s/SE, iPhone 5C, Samsung Galaxy S5, S6 and the S6Edge. All of our cases are made from the same high quality TPU/Plastic rubber that is both sturdy and flexible.

iPhone 5C case with our Black Henna design: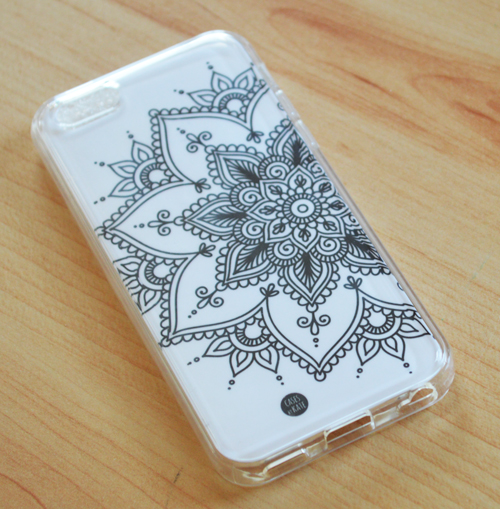 Front/Back views of our 5C without a template inserted: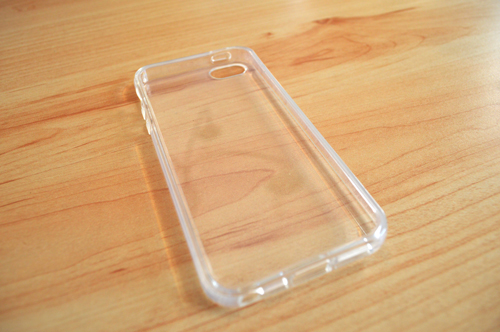 Our iPhone 6 case with a Grey/Pink Marble Template: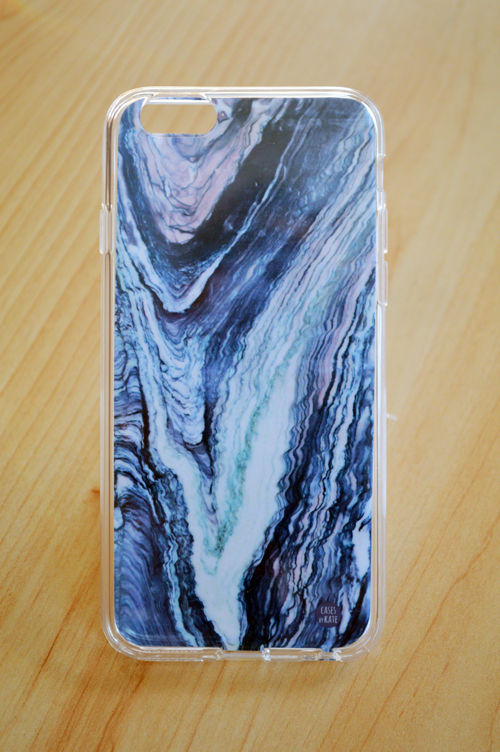 Our clear iPhone 6 TPU case with the Marble template removed: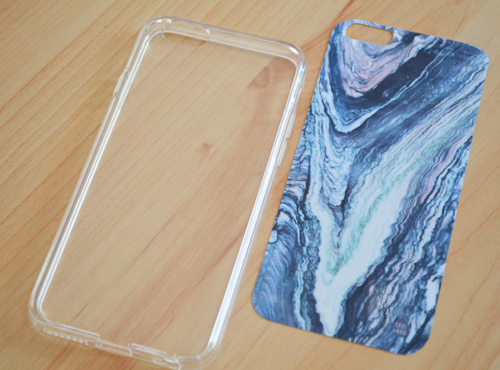 iPhone 6 case with our Henna Tie Dye template: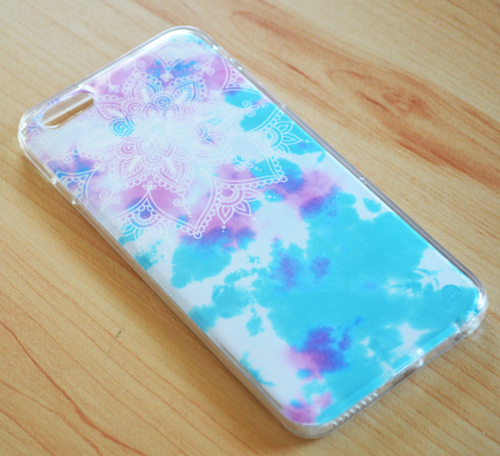 Samsung S5 case with our Cat Doodle template: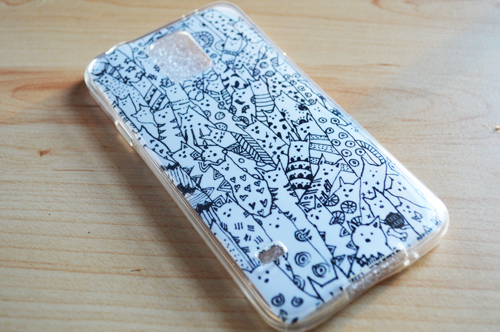 Samsung S6 case with our Tapestry design template: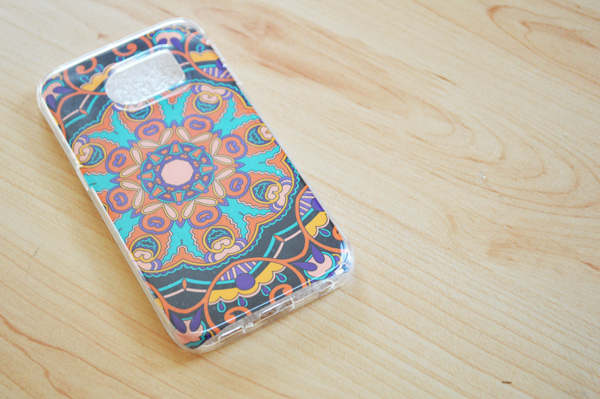 A closeup view of our iPhone 5 case and its port openings (with Green & Blue Paisley template):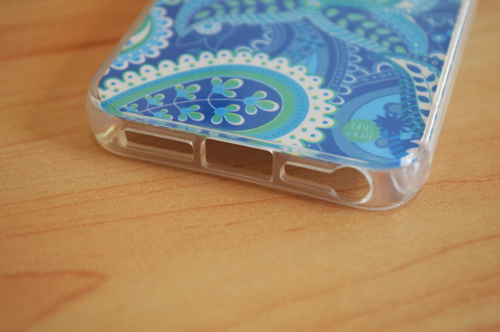 Our Samsung S6 Edge case without template: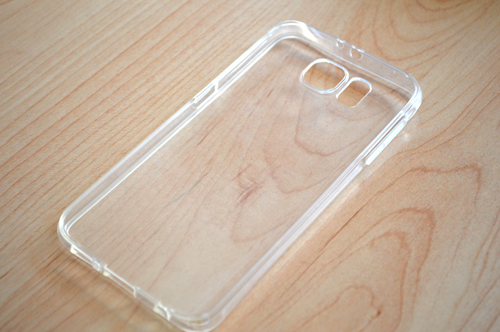 Our printed White Circle Doodles Transparent Case. Find some of our most popular designs printed on the actual phone case in our Printed Cases category. These do not come with a template: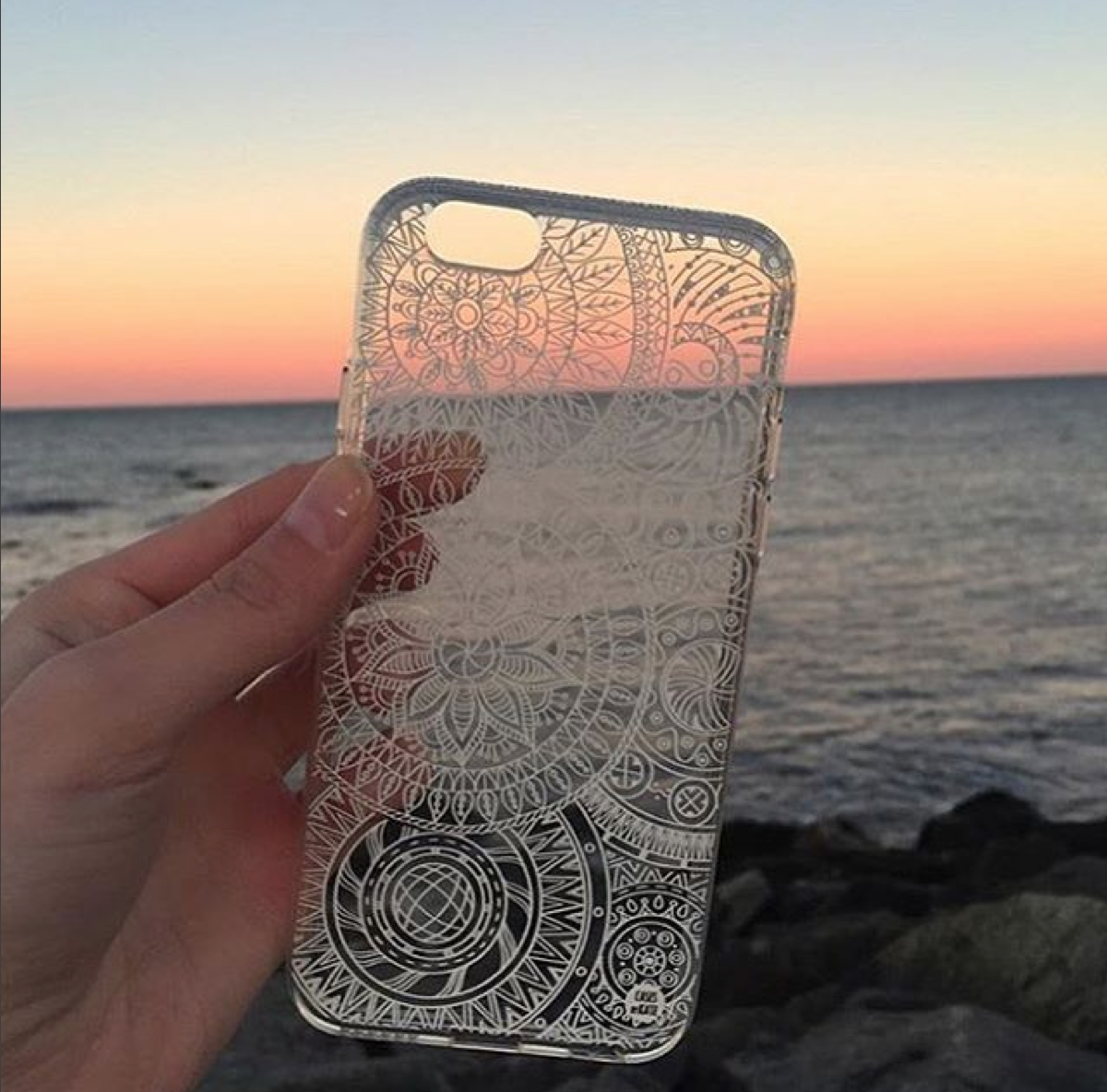 6Plus case with our Black Palm transparent template: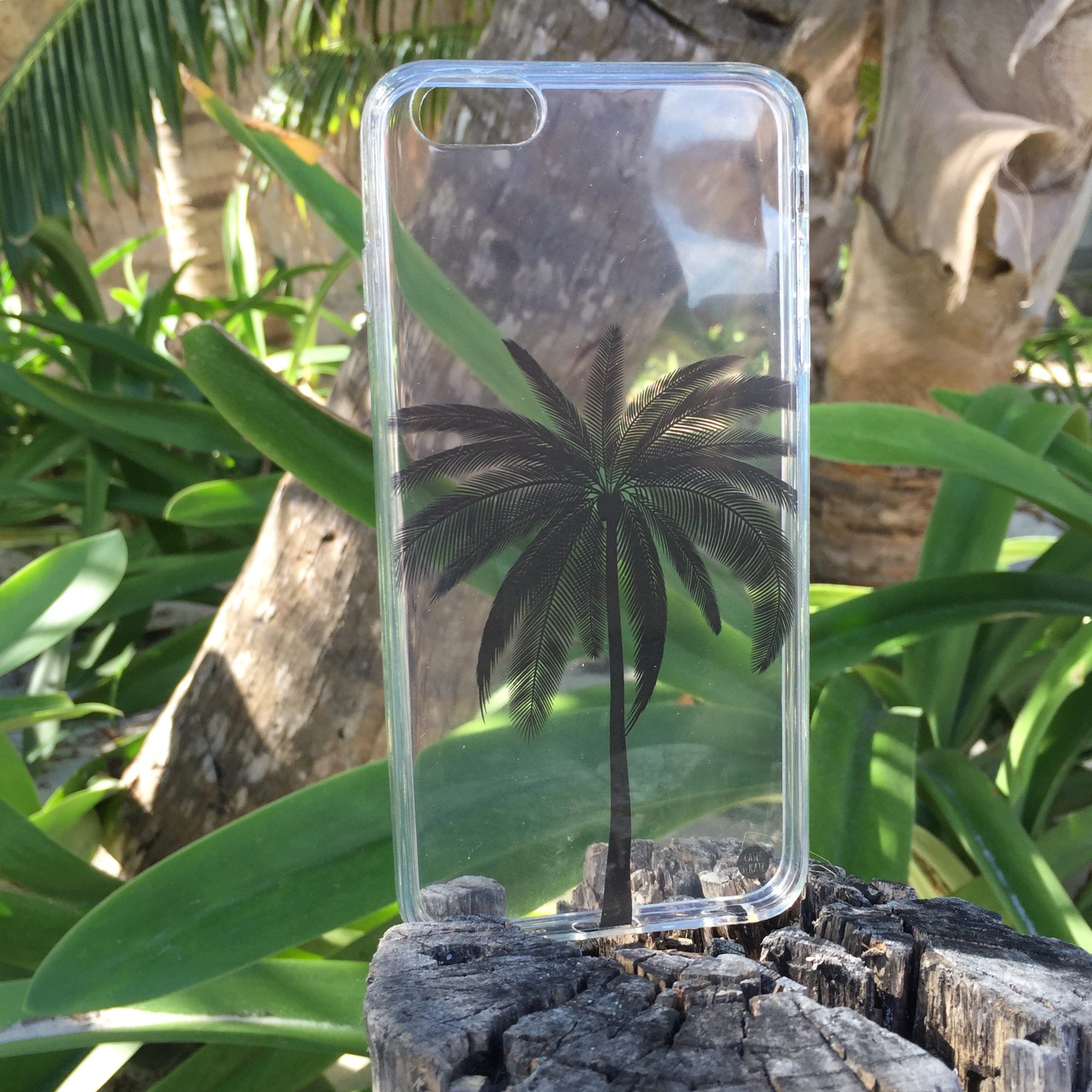 How our transparent templates will look on your phone- sample show is our Zen Circles pattern: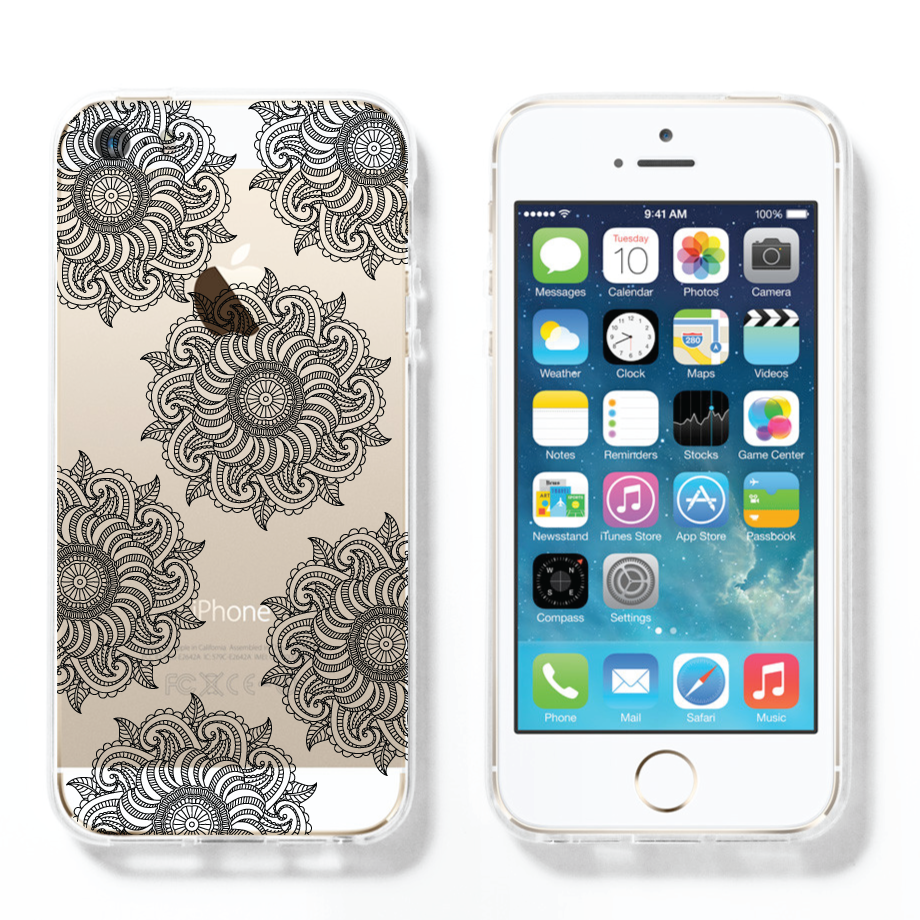 iPad Mini case with our Circle Doodle Template: